When asked what I do my answer has been potter or ceramic artist.  A lot of my time has been spent getting dirty, some days clay is everywhere, hair, eyeglasses, all over my clothes.  It's apparent to our neighbors that I am either an incredible slob or that I am an artist.  I like to think that it's the latter.  Ceramic clay has been my best friend for over 30 years.  When I was working a day job, it gave me a creative outlet and a release of stress.  When I was a college student, it helped me to see what direction I wanted my artistic life to take.  Everything was very clear to me.  Over the years I was distracted by other mediums.  I always loved photography and still to this day, am a photography fanatic.  In college I had the joy of being able to take classes in a variety of disciplines and stretch my artistic wings.  Since 2002 I've been able to concentrate on clay full time.  Honing my throwing skills, learning new techniques and selling a lot of mugs.  So many mugs that my mohter-in-law suggested that I should call my business "Just Mugs."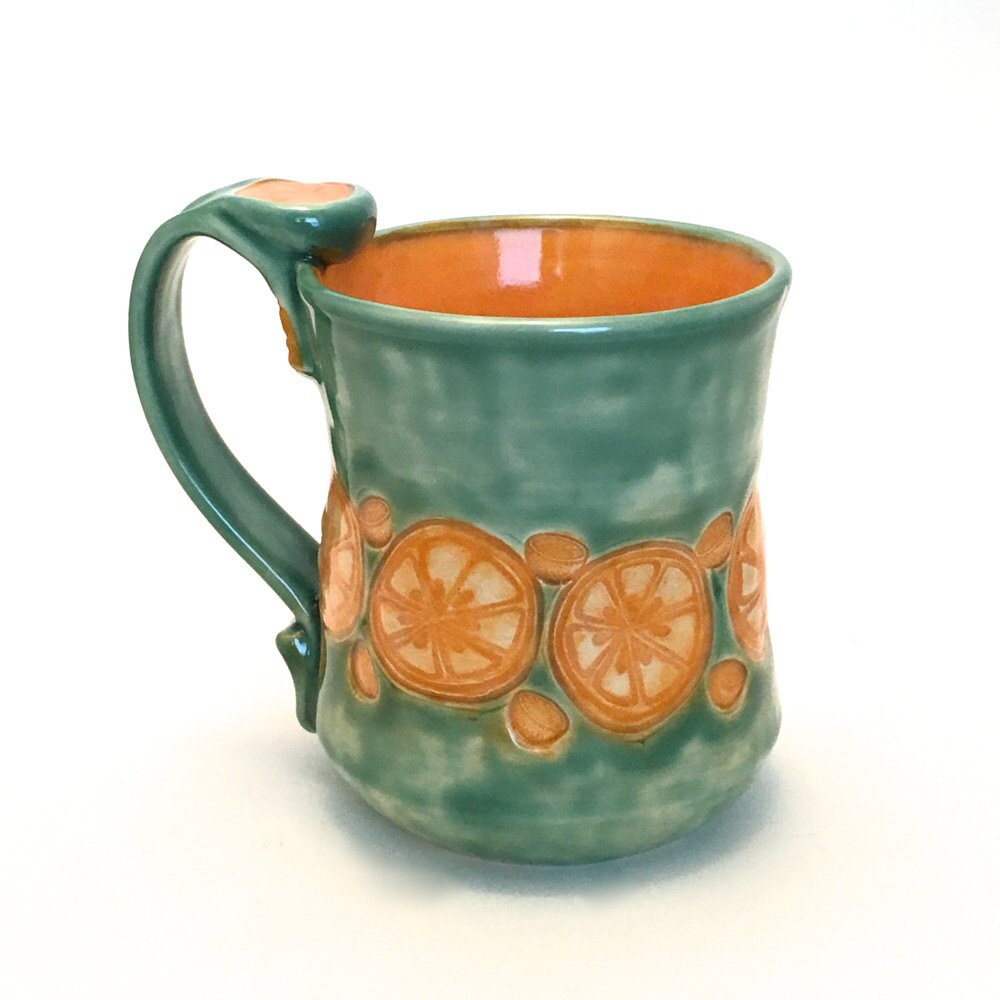 Now fast forward to today.  I'm feeling a bit of schizophrenia, my passion is migrating to another type of clay, polymer clay.  I realize that the new challenges of a new (to me) medium and the wealth of information on the internet, is just too much fun.  I love the immediacy of polymer.  With stoneware clay I had to wait for a piece to be completely dried prior to firing.  With polymer, I can pop a finished sculpture into the oven as soon as it's formed.  I love being able to create pieces without the timeouts.  I also love the ability to try out new techniques and products.  The latest treat that I'm playing with is PanPastel.  More photos of my PanPastel endeavors to follow in future posts.
Am I saying that I will be abandoning my first love, ceramic clay?  I think not.  I still love the hypnotic action of throwing and the joy of pulling a really nice wall.  I still love the excitement of opening a glaze firing.  I love to see the interaction of glazes and clay.  I'm in awe of how much clay shrinks during the drying process.  And I love the reaction of my customers when they receive and open their package.  I think what this means is that I have a new passion.  I realize that I can love both types of clay and taylor my creative time to fit my artistic needs. Where I see the shift is that ceramic clay will be used for my functional pottery lines and polymer clay will be for my sculptural lines.  I've "killed" the stoneware figurines and replaced them with polymer.  And will be adding more and more pieces to the sculptural polymer lines.  
It's fun being charged up and excited to try new techniques, experiment and learn how a new medium works.  I'm looking forward to this new path that I'm taking, and excited about the possibilities.